You think you can get in the team ?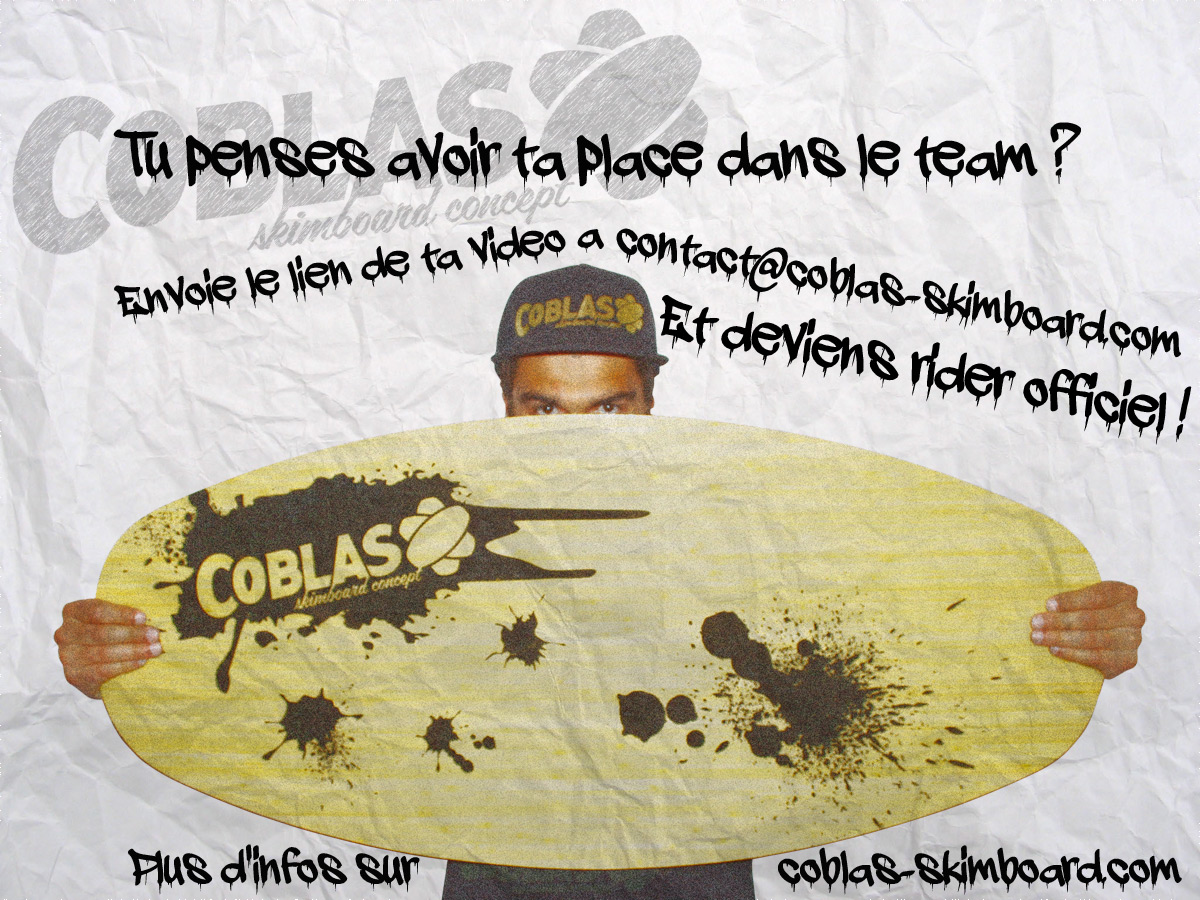 Easy to prove it ! Send us an email with « sponsor me » as an object at contact@coblas-skimboard.com with the link of your video. If your video is over the top, you'll be part of the official COBLAS Skimboard Concept team.
You'll be granted a welcome pack including a « Pop Up » board and a tee-shirt (Splah or Negatif)
Your profil page will also be edited on the website and your video will be broadcasted. Your only task will be to send us regular updates (video / photos) that we will publish.
So get to your video camera and send us you parts before July 31 2012
For under 18, please fill in a parental guidance and send it with your email.
* Your video part has to be uploaded on video platforms such as Youtube, Vimeo, Zapiks…