THE ACTION SLICK IS SICK !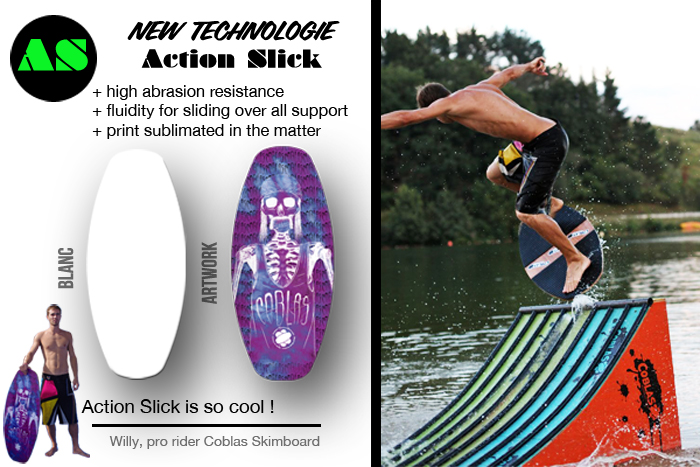 This is the 2013 great novelty, all the COBLAS product will get the  » ACTION SLICK »  innovation.
Damn those glassings and varnishings bursting all the time, you will what we mean. The ACTION SLICK is a laminated finishing put right under the boards. The new technology gives an effective resistance to abrasion and increase the speed on modules. Don't get us wrong, we're not saying that COBLAS boards are indestructible, but you'll stop crying every time you hit a pebble. Concerning the flatland section, you are going to be amazed. but hey, what else could slide better than plastic on the plastic pipes of your modules ?