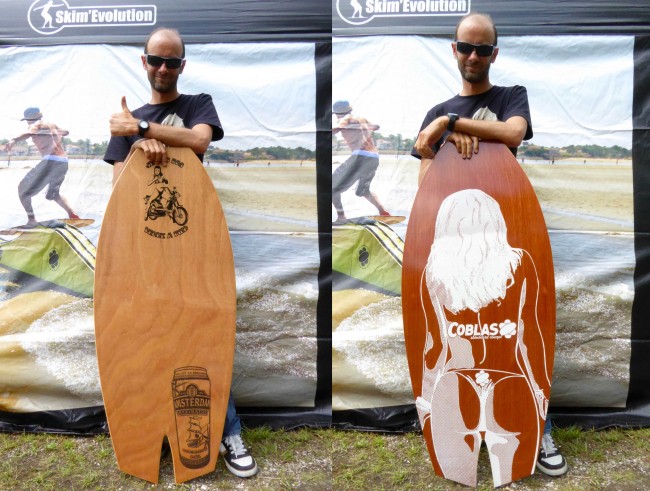 COBLAS already raised the question with its wave wooden board, better known as  »
THE WRAP
« . With a few technological developments,
a feather-light version
is born. Here there is a new UFO ( Unidentified Floating Object ) bearing the name  » COFFIN WRAP « . This funny thing comes right out the imagination of the most nonconformist wave rider : Our Friend Lo2. After a brief coming in our nimble-fingered shaper's hands, this funny piece of equipment has now become reality.
But, I see you comin' :  » Yeah right.. does it really float ?  » All we can say is that
Maxime  » Willy  » Vimond
just got the job done. Here is the proof …