Wanna feel like a total noob ???
We told you that thing worked out pretty well, now, here's the photo !! With the colab' of the talented photographer Remy Dagoua a.k.a  » R3MS « , Lolo shreds the  » Ferret «  spot.
When you see all the things he can do, you're thinking  » wow that dude is super good «   ( and he is ) but the product he rides too.  Turns are effective, the sliding is good, he can surf, he can nose-ride… everything wrapped up in 120cm (47 inches).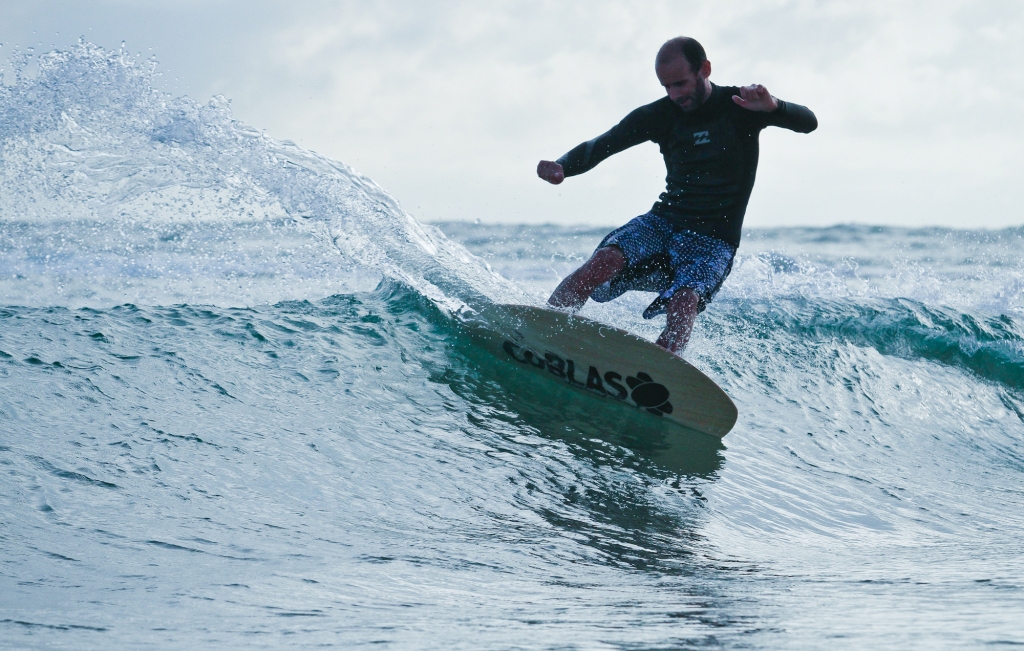 To sum up, the  » WRAP  » is a good board to learn wave skimboarding which adds a great tolerance, and last but not least, this board is also perfect for hardened-confirmed riders who wishes to ride with a different approach.
Thanks again for the colab' with these two board addicts. TRICK YOUR LIFE DUDES !!