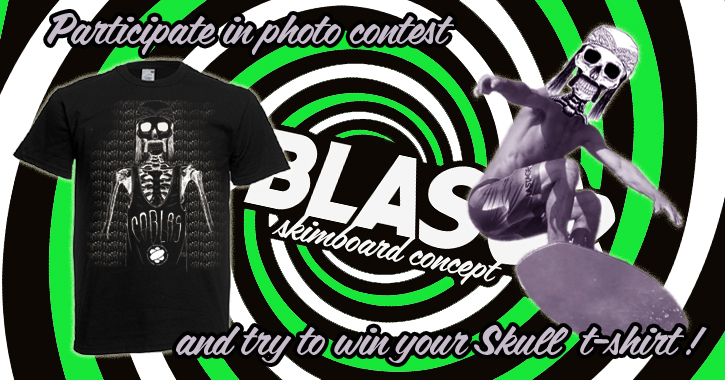 You just grab yourself a COBLAS board and you feel like you can't stop keep getting better ? No worries, it is alright !
Ever since, your dream is to show the world all the crazy ass tricks you can pull off …
Thanks to the photo contest, COBLAS gives you the opportunity to show your skills and let everybody see your talent.
Send us your best trick and try to win your Skull Tee shirt.
The staff will choose the ones that gather icommitmenrt, style and aesthetic.
You have until August the 31st to submit your work. GO RIDE.. NOW !!
Send your photo at contact@coblas-skimboard.com with Photo Contest as subject